Our Sponsors

dotmailer
dotmailer is the omnichannel marketing automation platform that enables more than 80,000 marketers to use transactional and behavioural data to design, test and send powerful automated digital campaigns that run across all customer channels, from email to SMS and social media. Since 1999, we've been empowering global marketers with the tools and services that make it easy to get outstanding results.

Summit offer:
Get your FREE copy of Hitting the Mark 2018
Website - https://www.dotmailer.com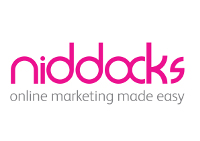 Niddocks
Niddocks is an Digital Marketing, Analytics and Technology company specialising in simplifying ecommerce tagging, tracking, analytics and digital advertising for all sizes of ecommerce businesses via software, applications, consultancy and training. Please get in touch with us if you need help with Google Tag Manager, Google Analytics or PPC.

Summit Offer
We are offering a free Google Tag Manager container configuration or troubleshooting service to all delegates (please note, this does not include the cost of any required plugins or apps which vary from platform to platform) - For more information, please visit https://niddocks.com/masterplan/ and mention the offer code MASTERPLAN to get access to this free service

Website: https://niddocks.com

Segmentify
Segmentify is an e-commerce personalization platform that helps online retailers to optimize their conversion rates by enabling them to deliver a unique shopping experience for each visitor.

Summit offer:
Check out the Virtual Summit Challenge
Website - https://www.segmentify.com/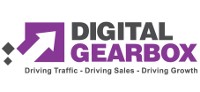 Digital Gearbox
Digital Gearbox are a team of pay per click experts based in Oxfordshire. They work alongside Google, Bing and Facebook to offer a wide-ranging PPC services that have the potential to span all manner of search engines and social media. The team are certified in search advertising by Google, and are a proud certified Google Partner agency.
They're a digital agency, so they must do SEO right? Nope. They're the masters of PPC - and are finalists for this year's Wirehive 100 Best Use Of Search award. The idea of embodying the phrase 'jack of all trades, master of none' sets their teeth on edge. They're the masters of one.
They have experience with paid search across the whole business spectrum within variety of industries. They have worked with a number of eCommerce businesses to increase sales through PPC, including shoe retailer ECCO Shoes UK, car paint chip repair kit giant Chipex, and holiday cottage booking site Cornwalls Cottages.
Summit offer:
Get a free Google Adwords Audit, and your first month's management for half price. Go here to claim https://digitalgearbox.co.uk/masterplan
Website: http://digitalgearbox.co.uk/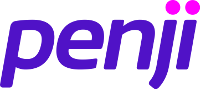 Penji
We believe great design has the ability to bring great success.
We're a lovable team of people who look to make a difference in people's lives.
Unlimited graphic designs, one flat monthly rate. An online graphic design service that doesn't limit you. No hourly billing, no contracts, cancel anytime.
Summit Offer
Save 15% on your first month - use code "masterplan"
Website: https://penji.co/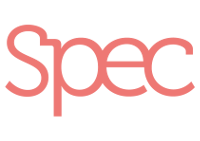 Spec
Every business is unique, so we're setup to help a business at any age and in any shape or form. We provide training, hands-on management / implementation or simple advising on the strategy.
Summit offer:
SEO Strategic Audit £2,000 (normally £3,500)
Includes:

Full review of your SEO performance
Strategy for increasing your SEO sales
Detailed keywords list for SEO targeting on Google
Briefs so you can get straight into implementation
2-3 hour handover session
BONUS:
Where does SEO fit in your overall digital performance? Including full channel performance breakdown
Detailed keyword list for Google Adwords
Delivered in 2-3 weeks of signoff.

Website: spec.digital

Shopify
The Shopify eCommerce platform is one of the most versatile & accessible out there, and the most popular with our podcast guests.
Summit Offer

PushCrew
The second product from the makers of VWO, PushCrew is the most trusted Web Push Notifications platform in the world. Serving over 10,000 customers and sending around 10 million notifications every day, PushCrew has everything that businesses need to increase customer engagement and retention.
Summit offer:
Request a FREE 1:1 consultation and get a 35% instant discount!
https://pushcrew.com/events/ecommerce-virtual-summ...
Website: https://pushcrew.com
Complete and Continue