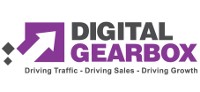 Digital Gearbox
Digital Gearbox are a team of pay per click experts based in Oxfordshire. They work alongside Google, Bing and Facebook to offer a wide-ranging PPC services that have the potential to span all manner of search engines and social media. The team are certified in search advertising by Google, and are a proud certified Google Partner agency.
They're a digital agency, so they must do SEO right? Nope. They're the masters of PPC - and are finalists for this year's Wirehive 100 Best Use Of Search award. The idea of embodying the phrase 'jack of all trades, master of none' sets their teeth on edge. They're the masters of one.
They have experience with paid search across the whole business spectrum within variety of industries. They have worked with a number of eCommerce businesses to increase sales through PPC, including shoe retailer ECCO Shoes UK, car paint chip repair kit giant Chipex, and holiday cottage booking site Cornwalls Cottages.
Summit offer:
Get a free Google Adwords Audit, and your first month's management for half price. Go here to claim https://digitalgearbox.co.uk/masterplan
Website: http://digitalgearbox.co.uk/