Our Sponsors

dotmailer
dotmailer is a leading marketing automation platform with email at its core. Our mission is to empower marketers with the tools that make it easy to get dramatic results, every time.

Summit offer:
Get your copy of the awesome Hitting the Mark here
Website - https://www.dotmailer.com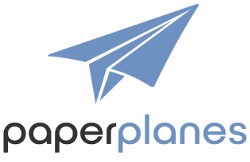 Paperplanes
We combine the latest digital marketing technology with one of the country's largest industrial printers, to deliver programmatic direct mail. Imagine a letter that you know your customer would want to read. Imagine if it could write and send itself, at the very moment you know your customer would want to read it. That's programmatic direct mail. And that's what we deliver.

Summit Offer:
Up to 50% off when you buy over 10,000 triggers - email [email protected]
Website: http://flypaperplanes.co.uk/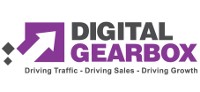 Digital Gearbox
Digital Gearbox are a team of pay per click experts based in Oxfordshire. They work alongside Google, Bing and Facebook to offer a wide-ranging PPC services that have the potential to span all manner of search engines and social media. The team are certified in search advertising by Google, and are a proud certified Google Partner agency.
They're a digital agency, so they must do SEO right? Nope. They're the masters of PPC - and are finalists for this year's Wirehive 100 Best Use Of Search award. The idea of embodying the phrase 'jack of all trades, master of none' sets their teeth on edge. They're the masters of one.
They have experience with paid search across the whole business spectrum within variety of industries. They have worked with a number of eCommerce businesses to increase sales through PPC, including shoe retailer ECCO Shoes UK, car paint chip repair kit giant Chipex, and holiday cottage booking site Cornwalls Cottages.
Summit offer:
Free 1 Hour PPC Consultation With Becky - All the details and sign up link here
Website: http://digitalgearbox.co.uk/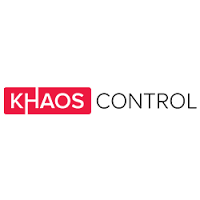 Khaos Control
Khaos Control Was Created By Mike Cockfield, Who Had A Vision Of Delivering Powerful, High-Quality, Feature-Rich Business Solutions That Enabled Businesses To Unlock Their Potential.

Khaos Control Solutions, the company behind Khaos Control, was founded in 2000. Initially Mike forged ahead on his own, developing, selling and supporting the software himself. However, it was not long before Mike was recruiting and his first hire is still with the company today; Ben Nolan (2nd Line Support Manager).

The vision of delivering powerful, high-quality, feature-rich business solutions has remained at the core of the company's values and has been our guide in the development of Khaos Control as a Multi-Channel Retail, Order and Inventory Management solution, for both Business to Business (B2B) and Business to Consumer (B2C).

Website: https://www.khaoscontrol.com


Payoneer
Payoneer is the largest Ecommerce marketplace payment provider in the world with 4.5 million customers globally. Its innovating payments platform enables SMEs to grow their business by paying and getting paid as easily globally as they do locally. As an online seller, Payoneer offers you multiple ways to get paid by your international clients and global marketplaces – quickly, securely and at a low cost.

http://tracks.payoneer.com/r/50662?utm_source=ecommercemasterplan&utm_medium=community&utm_campaign=marketplace_sellers_guide_roojoom#/introduction

Statement
Statement is a specialist Shopify Plus eCommerce agency, with offices across in Leeds, Manchester and Wakefield across the North of England. We work with leading brands & creative agencies and are dedicated to creating online stores that not only look good but also sell more.

Summit Offer:
Download the Ultimate Guide to Magento Replatforming (it's free) get it here: http://www.statementagency.com/masterplanmasterplan
Website: http://www.statementagency.com/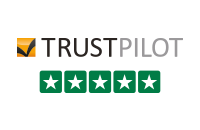 Trustpilot
We're all about consumer reviews. Get the real inside story from shoppers like you. Read, write and share reviews on Trustpilot today.

Summit offer:
Get the complete guide to increasing conversions (written by Summit host Chloe Thomas) here
Website: https://uk.trustpilot.com/

Veeqo
The smart way to manage and grow your ecommerce business
Veeqo helps multichannel retailers keep their inventory levels accurate, streamline their operations and ship orders on time.
Summit Offer:
To find out how you can start managing and growing your ecommerce business with Veeqo, head to www.veeqo.com now to book your free demonstration with a Veeqo product specialist.
Website: https://www.veeqo.com/

Aspidistra
Specialists in creating B2B e-commerce websites for manufacturing, wholesale and distribution companies. Our leading b2b ecommerce software solution integrates seamlessly with your Sage or Pegasus accounting system to help you increase profits, save time and improve the customer experience. Whether you use Sage or Pegasus Opera, Aspidistra Software can create the ideal B2B ecommerce website for your business.
B2B ecommerce websites. Integrated to save you money. Designed to increase your sales.

Website: http://aspidistra.com/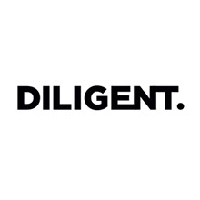 Diligent
Diligent is a specialist in premium and luxury brand website design and development on Magento. Born from Simon's 12 years of marketing experience at Unilever, his agency's ethos is all about creating brand experiences online that tap into consumer emotion; if they feel more, they will buy more.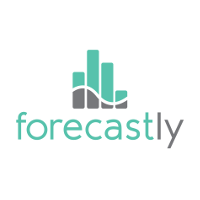 Forecastly
Forecastly is an analytics tool to help Amazon FBA sellers boost their sales through automation and efficiency. Built to optimize the FBA inbound process.
It is Predictive Analytics and Demand Forecasting For Amazon Sellers.
Website: https://www.forecast.ly/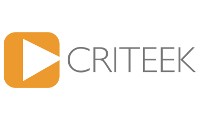 Criteek
We help you generate, manage and use consumer video reviews to increase customer engagement and sell more stuff.
Website: www.criteek.com


Kooomo
Kooomo cloud platform is flexible and dynamic, always open to third parties. Our digital commerce features are a result of our customers' needs. By implementing powerful integrations, the world's best brands have chosen to be our clients in order to expand their online businesses with us.
Website: www.kooomo.com